Celebrating leaders in the built environment.
In today's ever changing world, there are individuals and organizations who are leading the way towards a brighter and more sustainable future.
They understand that a sustainable approach can result in improved bottom lines, resilient communities, and healthy ecological systems.
The Transformation Awards Reception is a premier awards reception to honor the individuals, groups and organizations championing sustainable practices and driving market transformation within Wisconsin's built environment.
Event Partner
WGBA is a nonprofit 501(c)3 charitable organization that serves the state of Wisconsin. We are the official Wisconsin Chapter of the US Green Building Council (USGBC) and represent USGBC and its programs in Wisconsin. Our Members and Board are a diverse group, and are passionate about green buildings and sustainable design.
We envision Wisconsin as a place where all people live, work, and build sustainably because where we live, learn, and labor matters. WGBA works toward its mission through education, advocacy, and collaboration.
WGBA has announced the nominees for their awards here!
The 2015 WasteCap Award Winners are:
SUSTAINABLE TRAIL BLAZER
Build It 360
DISTINGUISHED COMMITMENT TO SUSTAINABLE BUILDING
Think Design Studio
DISTINGUISHED COMMITMENT TO ORGANICS DIVERSION
Sendik's Food Market
PROJECT OF THE YEAR
GMIA Baggage Claim Renovation
General Mitchell International Airport, Milwaukee County
& CD Smith Construction
The 2015 Transformation Awards event pre and post consumer food waste is being collected to be diverted to an anaerobic digester. After collection of the materials, they will be ground up in a Grind 2 Energy system (installed by InSinkErator). This process adds water to make roughly a 96% liquid to 4% solid mix.

Once materials are in a fluid-like state, they will be pumped into the Forest County Potawatomi Community Renewable Generation, LLC (FCPC RG) Anaerobic Digester to break down the materials, producing biogas for energy and nutrient rich bi-product that is great for horticulture applications! Remember to help do your part at the event to keep food waste out of our landfills!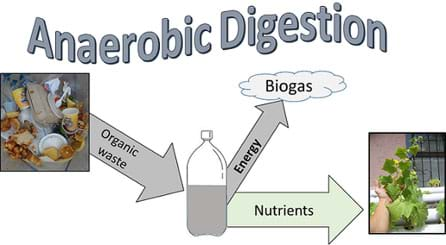 Agenda
4:30 PM
Focus on Energy Welcoming Reception
Appetizers, Cocktails, Silent Auction, Networking and Design Assistance Program Awards
6:00 PM
Transformation Awards Ceremony
Honoring Nominees and Top Award Recipients
7:30 PM
Celebration!
Appetizers, Cocktails, and Networking
---
Congratulations again to the 2014 WasteCap Award Winners!
Sustainable Trail Blazer
The Boldt Company
Distinguished Commitment to Sustainable Building
Veridian Homes
Distinguished Commitment to Organics Diversion
Forest County Potawatomi Foundation
Project of the Year
Platt Construction
University of Wisconsin-Milwaukee
& The State of Wisconsin Division of Facilities Development